MARVEL'S VOICES: NEGASONIC TEENAGE WARHEAD #44 IS NOW AVAILABLE
X-MEN UNLIMITED #80 COMING TO MARVEL UNLIMITED ON MONDAY, MARCH 27
New York, NY— March 16, 2023 — Announced tonight during the X-Men: 60 Uncanny Years Live Virtual Event, two all-new Infinity Comics are coming to Marvel Unlimited!
First, MARVEL'S VOICES: NEGASONIC TEENAGE WARHEAD #44 is now available! Written by Andrew Wheeler with art by Carola Borelli and colorist Brittany Peer, the 6-issue arc joins the anthology series renowned for its fresh take on "the world outside your window." In the new Infinity Comic, the breakout character beloved by fans of the Deadpool films gets her first-ever solo story! Negasonic Teenage Warhead has one hour to find a girl she's never met, kiss her, and save the universe. Sounds like a job for—wait, no. This is NOT a job for Deadpool. Is anyone else available?!
And on Monday, March 27, X-MEN UNLIMITED #80 launches in the exclusive Infinity Comics format. The new 6-issue arc is written by Grace Freud and has art by Alberto Alburquerque and colorist Yen Nitro. In the upcoming story, Grace Freud returns to pick up the latest generations of mutants introduced in her "LGBT-D" story in MARVEL'S VOICES: PRIDE and sends them through the wringer as Mojo sets his sights on them! With Jubilee's help, hopefully this intrepid group can keep themselves alive long enough to escape and prove themselves capable of being the heroes they aspire to be. Welcome to the X-Men, kids—hope you survive the experience!
Marvel Unlimited is a one-stop destination for over 30,000 comics spanning the entire Marvel Universe. The app is available for iPhone®, iPad®, Android devices™ and on web. For more information on Marvel Unlimited comics, please visit: www.marvel.com/unlimited.

The announcement images and panels from both comics can be found attached. For any other questions, creator interview opportunities, or preview copies, please contact Hayley Strichman at [email protected].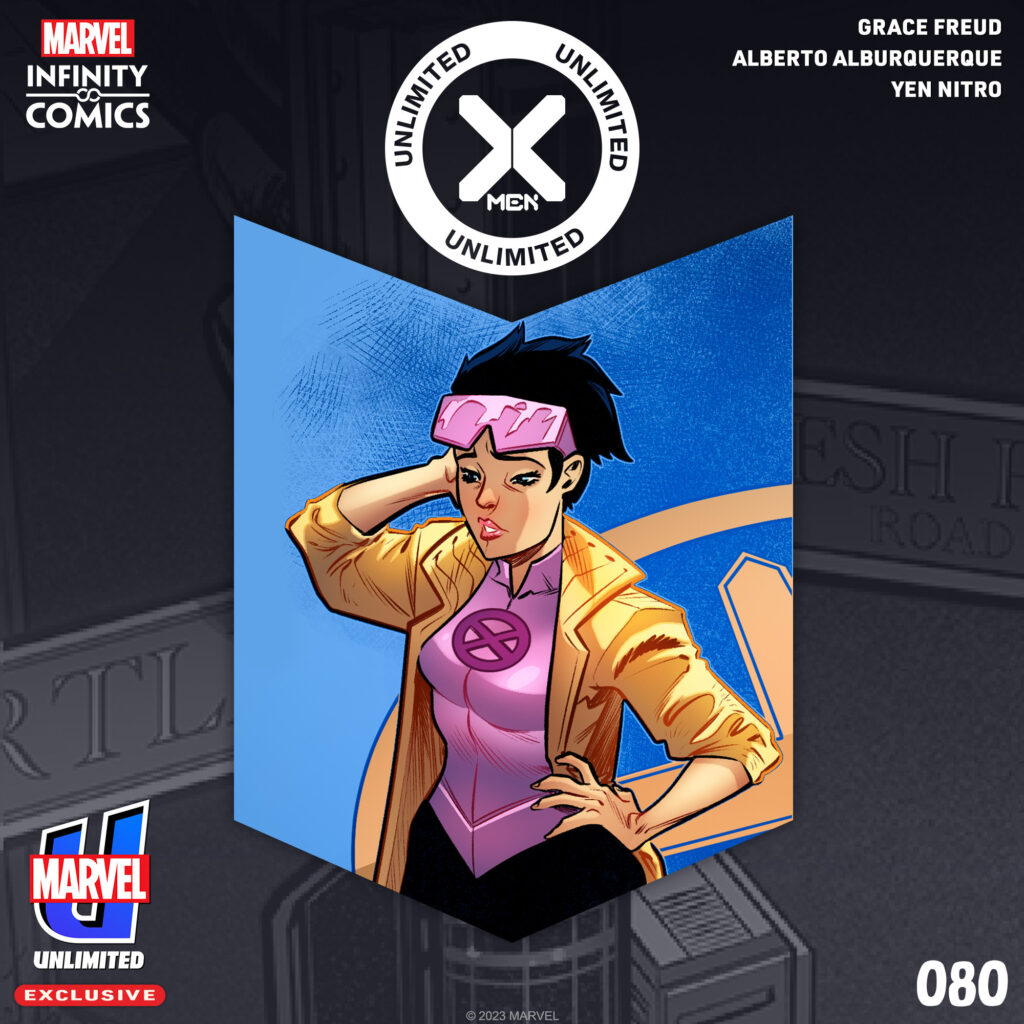 About Marvel Entertainment
Marvel Entertainment, LLC, a wholly-owned subsidiary of The Walt Disney Company, is one of the world's most prominent character-based entertainment companies, built on a proven library of more than 8,000 characters featured in a variety of media for over eighty years. Marvel utilizes its character franchises in entertainment, licensing, publishing, games, and digital media.
For more information visit marvel.com.
© 2023 MARVEL