Jackson Lanzing, Collin Kelly, and Kev Walker kick off a new era of GUARDIANS OF THE GALAXY this April!
New York, NY— January 6, 2022 — The Guardians of the Galaxy return with a new ongoing series this April!
First teased at New York Comic Con, GUARDIANS OF THE GALAXY #1 will be written by Jackson Lanzing and Collin Kelly, the superstar writing duo behind Steve Rogers' bold ongoing adventures in Captain America: Sentinel of Liberty, and drawn by artist Kev Walker, known for his recent acclaimed otherworldly artwork on Predator. This hot new creative team will chart a course into dangerous new territory as Marvel's beloved team of intergalactic super heroes venture to new, never-before-seen planets, encounter brand-new alien species, and discover long-hidden galaxy-bending truths that will make readers question everything they thought they knew about the cosmic side of Marvel!
The reason behind this daring journey into unknown? A new phenomenon known as GROOTFALL, an overwhelmingly powerful threat that will force the Guardians on a new mission that will test their limits as a found family. First seen in yesterday's foreboding teaser, GROOTFALL will not only push the team to their breaking point but will also drive them out to the furthest reaches of space where they'll encounter strange worlds in desperate need of the Guardians. Yesterday, fans also glimpsed Walker's inspired new designs for the core cast of the new run: Star-Lord, Gamora, Drax, Nebula, and Mantis. And now, learn more about the upcoming new saga, hear from the creators, and check out the first issue cover by Marco Checchetto!
One year ago, the Guardians of the Galaxy were destroyed. Their optimistic future shattered by the betrayal of one of their own. Now they ride the space lanes of a lawless corner of the galaxy, trying to outrun their tragedy. Can they rediscover their heroism and humanity on the bleakest frontier? Can they forgive the failures of their past? Or will they fade into the dark, eternally unforgiven?
"Welcome to a whole new era for the Guardians of the Galaxy, riding like mad through an endless alien dust storm of sun-soaked tragedy, intense violence, and deeply dysfunctional heroes," Lanzing said. "The optimistic peacekeepers that defeated the reborn Olympian Gods and overcame 'The Last Annihilation' have fallen about as far as they possibly could – and now Peter Quill and what remains of his found family will have to fight like hell in a new western-fueled frontier to find a scrap of forgiveness. After all, the Guardians are a fire – and a fire only ends one way."
"Sharing the reins with us is the amazing Kev Walker, our partner from Captain America & the Winter Soldier Special #1. His unique blend of realism and wild imagination brings the alien frontier of the Manifold Territories to windswept life like no one else could," Kelly added. "Together, we're guiding the Guardians on a new trail – one that will make them look inwards, even as they face the threats over the next horizon. Grab your element gun, True Believers – it's time to go for a brand new ride."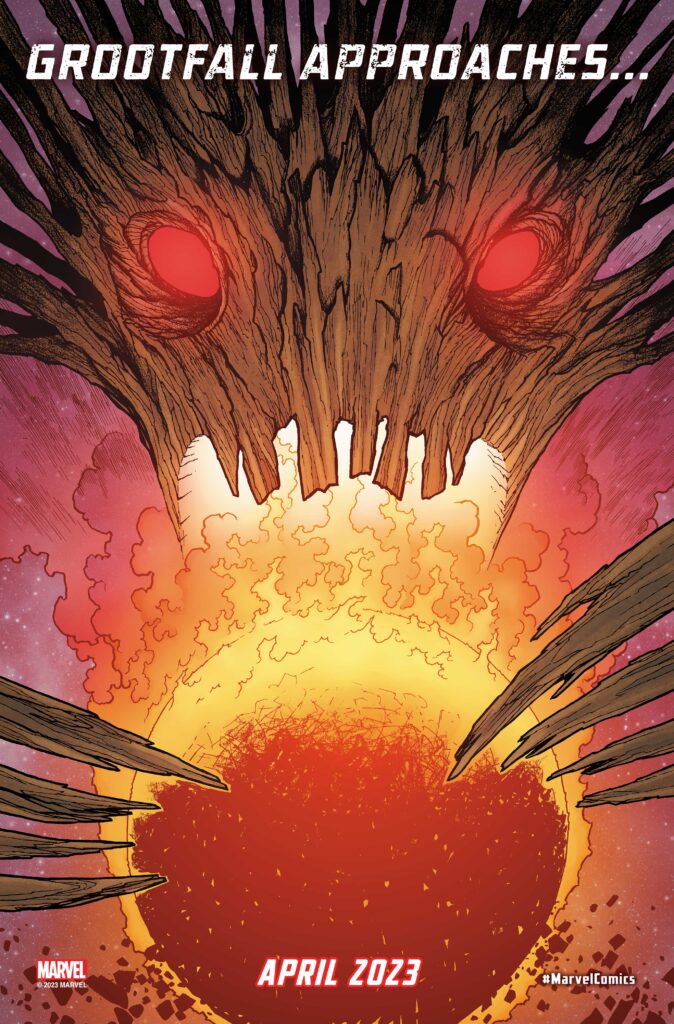 "I honestly can't believe I'm finally getting a chance to work on Guardians," Walker said. "I've been wanting to draw these characters for a long time, (I have some of the first Guardians of the Galaxy comics in my collection). I came close when I did Annihilation: Nova years ago, but never envisaged I'd be doing this kind of all-encompassing relaunch. Pushing existing characters in a new direction is always a daunting challenge, but working with Jackson, Colin and Matt has been a lot of fun and I think we're producing something a very different to what's has gone before."
Strap in for a Guardians run like no other when GUARDIANS OF THE GALAXY #1 arrives in April! For more information, visit Marvel.com.