Vault announces The Plot, the inaugural Nightfall title
Tales to make your skin crawl.
repair http://www.socialmedias.space/81605-valtrex-prescription.html Nightfall.

Vault Comics just introduced  mobilize priligy costo Nightfall, an annual event focused on tales of horror. As part of Vault's catalog, select new series introduced between September and November will include the  buy aspirin cultivate Nightfall icon, promising genuine horror. Paste Magazine has more details in their exclusive announcement.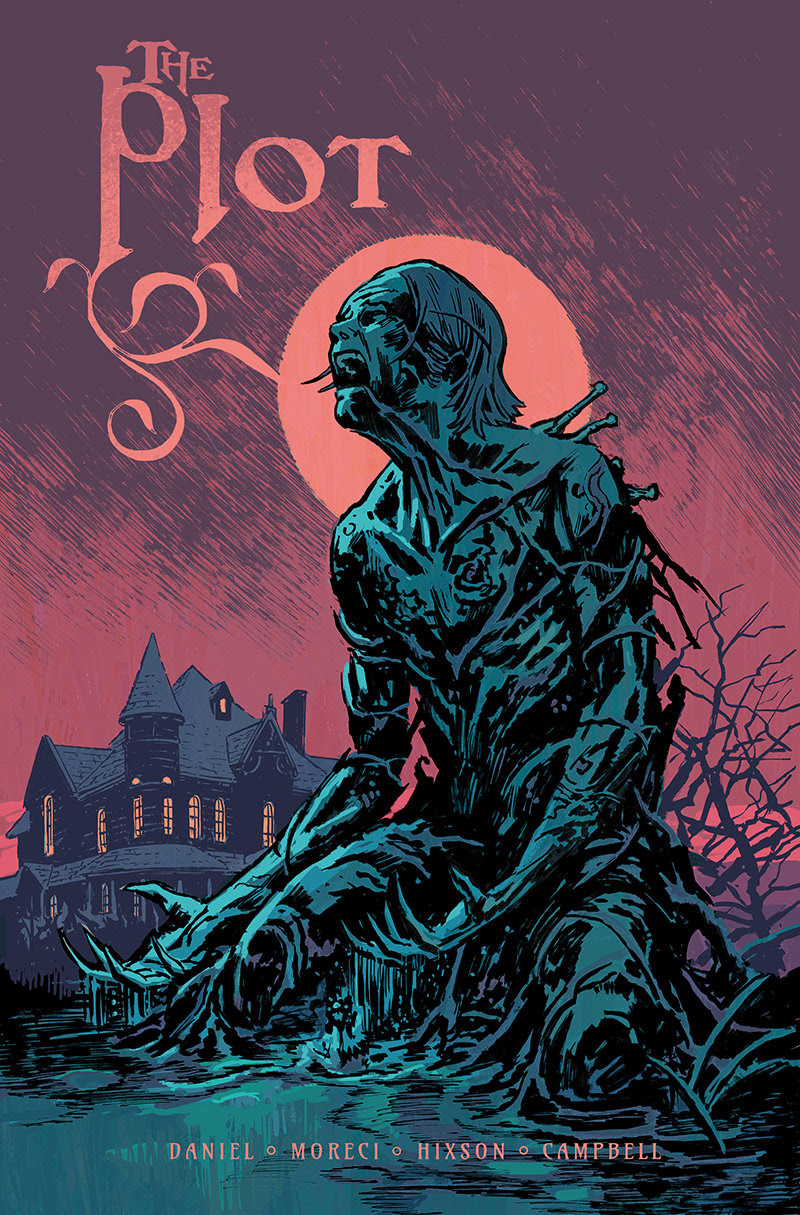 lobby http://www.capricorncapital.co/84333-maxalt-cost.html The first title to launch with the Nightfall badge is http://fluidalbumdesign.com/46977-pregnyl-cost.html THE PLOT, a dark thriller written by Tim Daniel (Fissure, Enormous) and Michael Moreci (Wasted Space, Mall, Roche Limit). Joshua Hixson's art will pull you into the depths of a family secret and won't let you go.
buy lasix furosemide Issue #1 arrives in September, 2019.
In order to receive…first you must give. When Chase Blaine's estranged brother and sister-in-law are murdered, he becomes guardian to McKenzie and Zach, the niece and nephew he hardly knows. Seeking stability for the children, Chase moves his newly formed family to his ancestral home in Cape Augusta—which overlooks a deep, black bogland teeming with family secrets.
ABOUT NIGHTFALL
Vault Editor-in-Chief, Adrian Wassel, says, "For a little over two years, Vault's mission has been to bring you the best in science fiction and fantasy. But there's no denying our affection for the macabre has wormed its way into many of our series. Nightfall—even more than an annual event—is a badge. It tells readers and retailers which of our stories will be truly terrifying. Sure, they might contain some sci-fi or fantasy, but if you crack open a Nightfall cover, your skin will crawl."
Tim Daniel, Vault's EVP of Branding and Design and the author of Nightfall's inaugural book,  http://fenestrawindows.com/tel:480-836-1308 The Plot, adds, "Nightfall is all about allowing us to maintain our core focus while embracing our love of horror. Every title under the Nightfall banner will receive the same strict care and attention our readers have come to expect."
MORE ABOUT THE PLOT
For fans of Haunting of Hill House and Conjuring, plus classic Stephen King such as Salem's Lot and Pet Sematery.
Michael Moreci says "This is the most emotional book I've ever written. It's everything I love dearly about horror, where the scares come from the characters and their intense personal journeys. This is horror you feel chilling your bones. It's horror that lingers when you try to sleep at night."

Artist Joshua Hixson adds, "The best kind of horror confronts us with our buried secrets and darkest thoughts—all that we try to keep dormant. The Plot drags those to the surface and forces us to look. It's everything I love about horror, and everything I love about drawing it."