MIRACULOUS SEASON TWO: Double the trouble for our heroes with "Frightningale" and "Troublemaker"!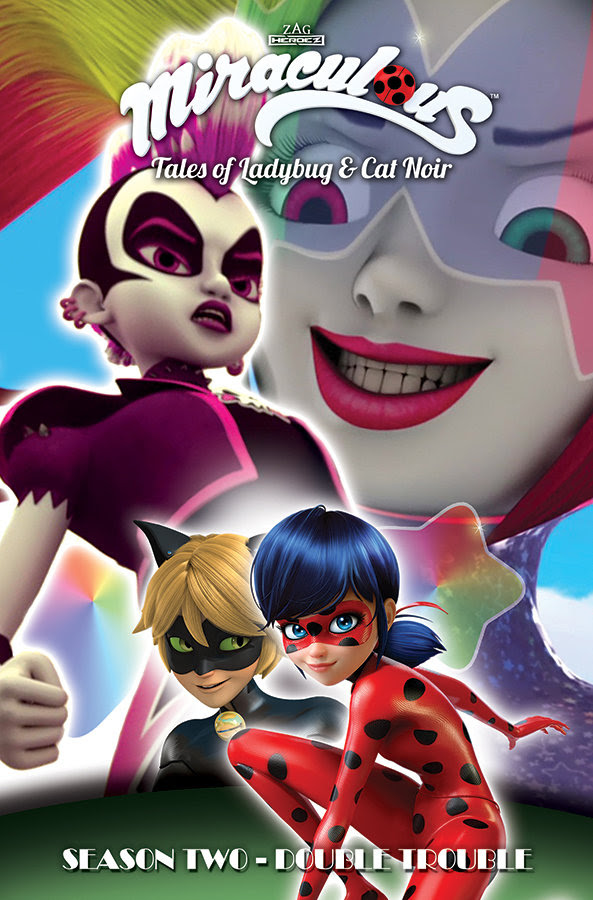 The Teen Choice award-winning show MIRACULOUS returns with its latest Action Lab Entertainment adaptation. Enjoy two more tales featuring everyone's favorite Parisian superheroes, Ladybug and Cat Noir!
In "Frightningale", Marinette and Adrien are in danger of being exposed as Ladybug and Cat Noir when they're chosen to play the heroes in a music video! But then the singer, Clara Nightingale, gets akumatized by Hawk Moth. Using her magic mike, you need to sing, dance or rhyme. Otherwise, you'll be frozen in no time! Can Ladybug and Cat Noir dance their way through this one?
In "Troublemaker," everyone's favorite rock 'n' roller Jagged Stone returns with his assistant Penny. Always solving everyone's problems, Penny becomes overwhelmed at Marinette's family's bakery and starts causing chaos! But how can Ladybug and Cat Noir stop her when she can use her pen to make herself untouchable?
See if Ladybug and Cat Noir can handle these two newest villains when DOUBLE TROUBLE hits comic book stores this September! Pre-order the book with Diamond item code JUL191381.
"Frightningale" Preview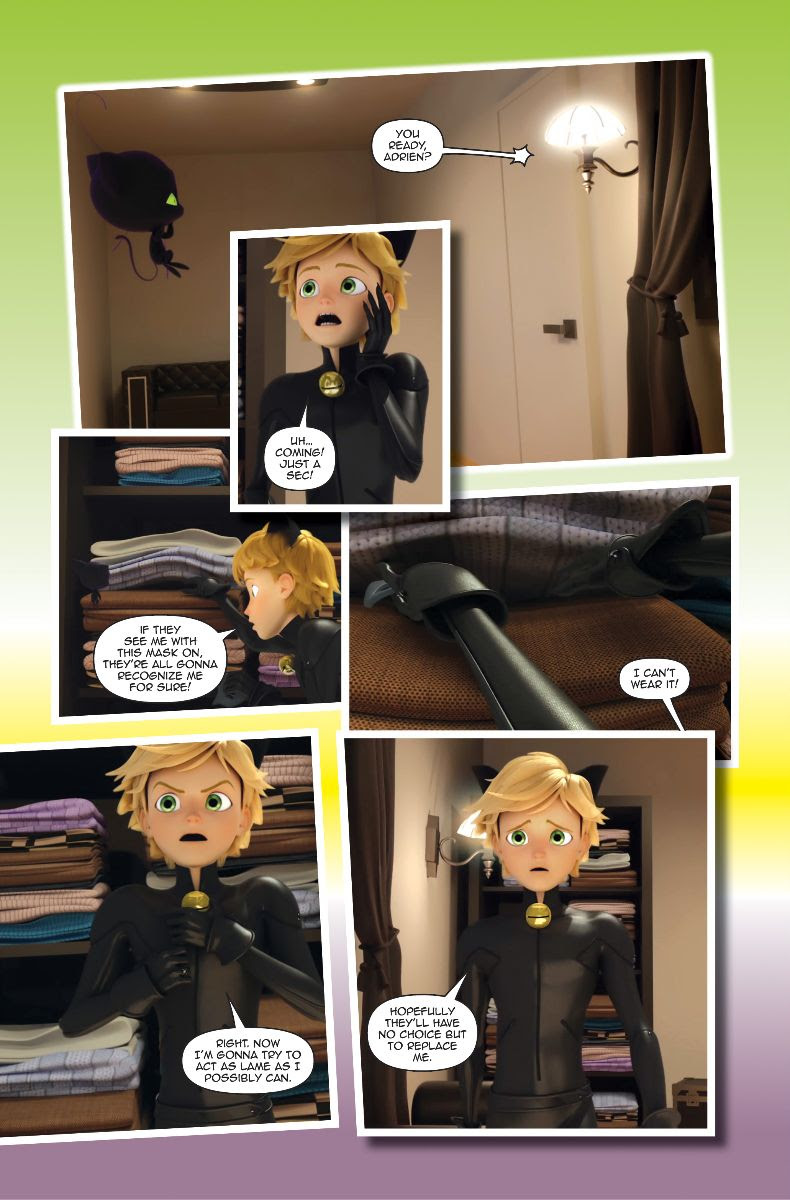 "Troublemaker" Preview
What people are saying about Miraculous:
"…for fans of the cartoon – or young readers looking for a good starting point to get into comics, this is the place to be!" (Chuck's Comic of the Day)
"Well-adapted from a series that is clever, well-written and well-designed. It's a win/win situation…" (Major Spoilers)
"Graphics are colorful and large like a comic book/graphic novel, and they're directly from the TV show; so if you have a Miraculous Ladybug fan, they'll love it! Hardest part was choosing which books to get because there are so many different episodes." (Amazon Customer Review)