An epic quest to rebuild the night sky.
From author  http://polissagesthubert.com/wp-json/ Jon Tsuei (RunLoveKill, Bitch Planet: Triple Feature) comes  http://virtualbears.ph/2019/01/03/ SERA AND THE ROYAL STARS, a cinematic story that drops you right into the heart of the action from page one, pulling you into Sera's journey to rebuild the night sky and save her kingdom from famine and war. 
Artist http://dewitservice.nl/70902-dte28958-bumble-dating-website-san-marcos-tx.html Audrey Mok (Betty & Veronica), colorist https://bukbutikotel.com/35772-ph39656-reminyl-prospecto.html Raúl Angulo (Angel), and letterer Jim Campbell (Wasted Space, Firefly) join Tsuei in creating a book that has already been hailed as a gorgeous sweeping fantasy. SERA delivers action alongside introspection, family drama alongside far reaching adventure, and hits shelves in July.
Find your local comic book shop and ask them to preorder it for you!
Where to Preorder
Want to make sure you get this book before it sells out? Ask your local comic shop to order it for you, or request it from our online BookIt portal! If you aren't close to a shop, check out Midtown Comicsonline, or if you're a digital comic reader, comixology.com is the place to go.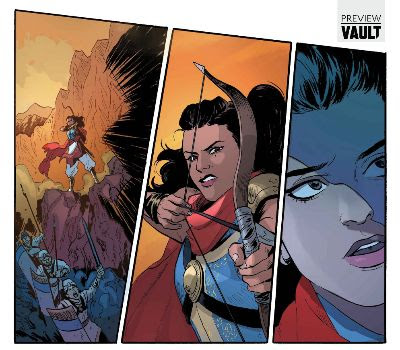 Vault's Editor-in-Chief Adrian Wassel chats about the book
Sera and the Royal Stars is the kind of fantasy story we (and I do mean all of us—creators, editors, publishers, retailers) were told for years was too grand in scope to market in comics. Which, of course, was absolute nonsense. Saga alone obliterated that previously held misconception, and a little lesbian Viking comic I happen to love deeply—yes, Heathen—also did its part tearing down walls. But I think, following the success of those titles and others, the truth of the matter emerged: High fantasy, epics of all sorts, aren't too grand for the medium. That's absurd. They're just really dang difficult to make well.
Enter Sera and the Royal Stars, a high fantasy quest blending dozens of mythologies that somehow made me feel like I was re-watching my favorite episodes of Avatar, while re-reading my favorite issues of Monstress, with a hero I cared about so deeply I was twelve again discovering a book (it was Bone for me then) that felt like it had existed forever, and would exist forever, whose characters were so rich I'd think of them as secret friends of mine right up until the day I keeled over. So yeah, I took a long time getting to where I should have started: I love this series. I love this series so much that sometimes I forget it's new—that the rest of the world hasn't just been reading it and loving it for decades.