ACTION LAB ENTERTAINMENT COMICS IN STORES THIS WEEK New Releases for the week of December 4, 2019
Fleeing deep into the woods to escape slaughter, Clari and her small band are beset by verbolg skirmishers! They lose a valuable ally and more than half the remaining United Crown men. Abandoned and left with few fighting men, Clari and her cousin Jolfe with Sister Ariarra and newfound ally Asogog, the gnoll warrior, they push onwards deeper into the woods!

But the verbolg do not give up easily. And they are led by vicious leaders determined to wipe our adventurers out!
What people are saying about Adventure Finders:
"This story has all the elements you want from a fantasy coming of age story. A strong protagonist, an enemy to challenge the protagonist, and elements of myth that comes alive along with our hero." (Major Spoilers)
"This really is great for adults and children alike and a wondrous story to talk about." (Reading with a Flight Ring)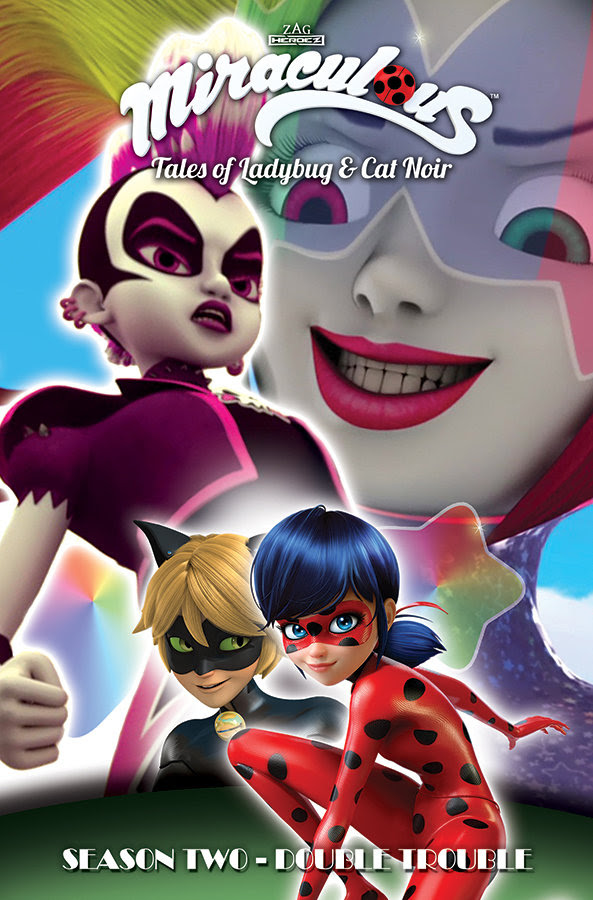 Enjoy two more miraculous adventures with the super powered heroes of Paris, Ladybug and Cat Noir! In "Frightningale," Adrien and Marinette are picked to play Ladybug and Cat Noir in a music video. But the singer gets akumatized and uses her magic mic to turn Paris into a giant musical! Now, Ladybug and Cat Noir need to keep rhyming to win against her. Then, in "Troublemaker," Jagged Stone's assistant is always solving problems, until she becomes akumatized and starts causing them! It's up to Ladybug and Cat Noir to try and stop her… but how can they when she can literally make herself untouchable? It's time for our heroes to suit up and save the day!
 
SPOTS ON, CLAWS OUT!
"Frightningale" Preview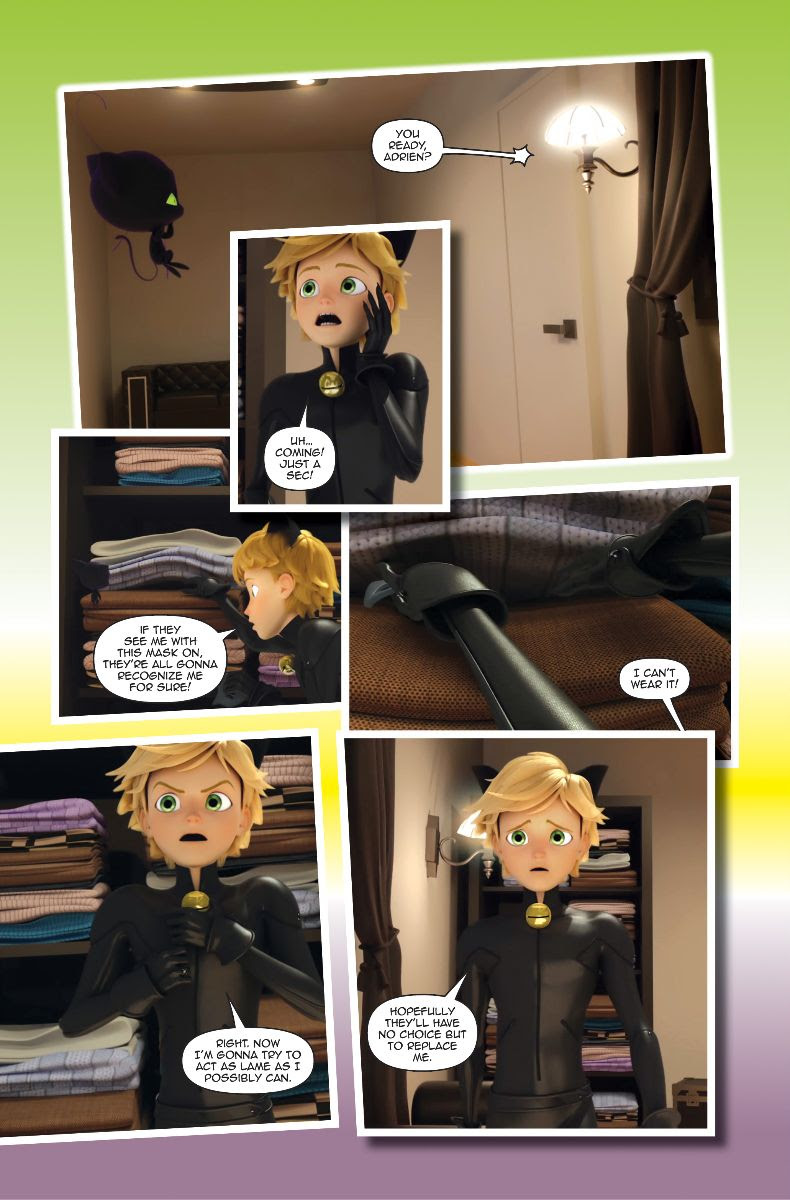 "Troublemaker" Preview
What people are saying about Miraculous:
"…for fans of the cartoon – or young readers looking for a good starting point to get into comics, this is the place to be!" (Chuck's Comic of the Day)
"Well-adapted from a series that is clever, well-written and well-designed. It's a win/win situation…" (Major Spoilers)
"Graphics are colorful and large like a comic book/graphic novel, and they're directly from the TV show; so if you have a Miraculous Ladybug fan, they'll love it! Hardest part was choosing which books to get because there are so many different episodes." (Amazon Customer Review)
The defeat of Magpie and sacking of the Golden Fortress took a lot out of our crew.  They're back at sea and on their way to find Crow, Raven's other brother, but first…they deserve a chance to treat themselves!
 
On a small island, hidden behind a waterfall, is a hidden neutral city where any pirate can come to enjoy themselves and leave the trouble of the sea behind.  And for our crew that means one thing: Date Night.  Join us as Raven and her crew leave behind action and adventure for four issues and our comic becomes a romance comic.  Date Night is everything you've wanted and it's finally here!
What people are saying about Raven the Pirate Princess:
"Raven is amazing and everyone should be reading this. If you have the slightest interest in lady pirates kicking ass and falling in love, this is the series for you." (Love in Panels)
" 'Princeless Raven: The Pirate Princess' is the YA lesbian heroine we've been waiting for" (AfterEllen)
"…with a new series, comes a new artist: Xenia Pamfil! Her art style reminds me a lot of Rosy Higgins from the first series with a very animated and lively style that makes everything so much fun to look at. " (PopNerdTV)
"Raven the Pirate Princess is the Coolest, Queerest Pirate on the Seven Seas" (Autostraddle)