ACTION LAB: DANGER ZONE COMICS IN STORES THIS WEEK New Releases for the week of November 6, 2019
Amalgama is a force of nature adrift in the cosmos… like a drop dead sexy apex predator in space. She's a genetically engineered undead killing machine gone wild! The universe doesn't stand a chance!!  Features 3 regular and risqué variants, from fan favorite series artists!!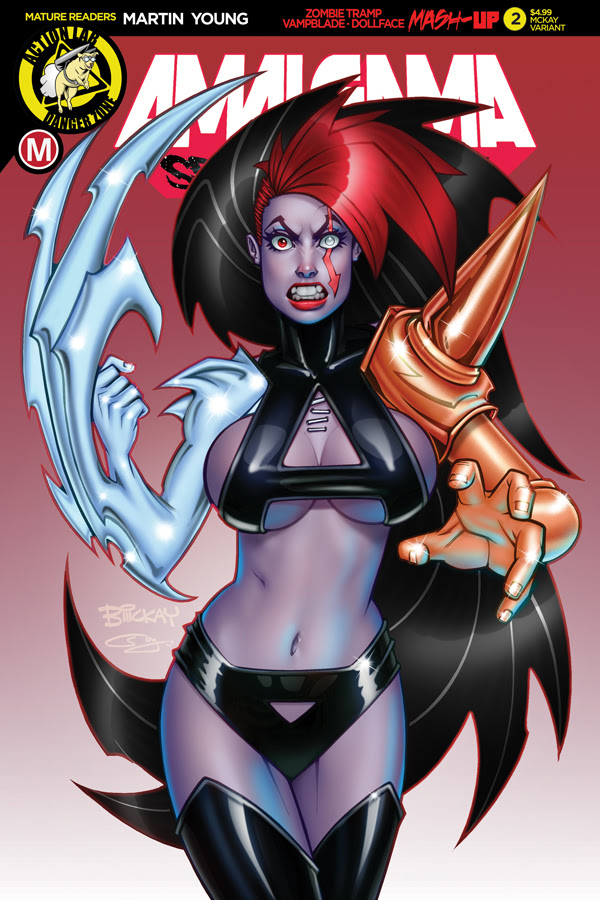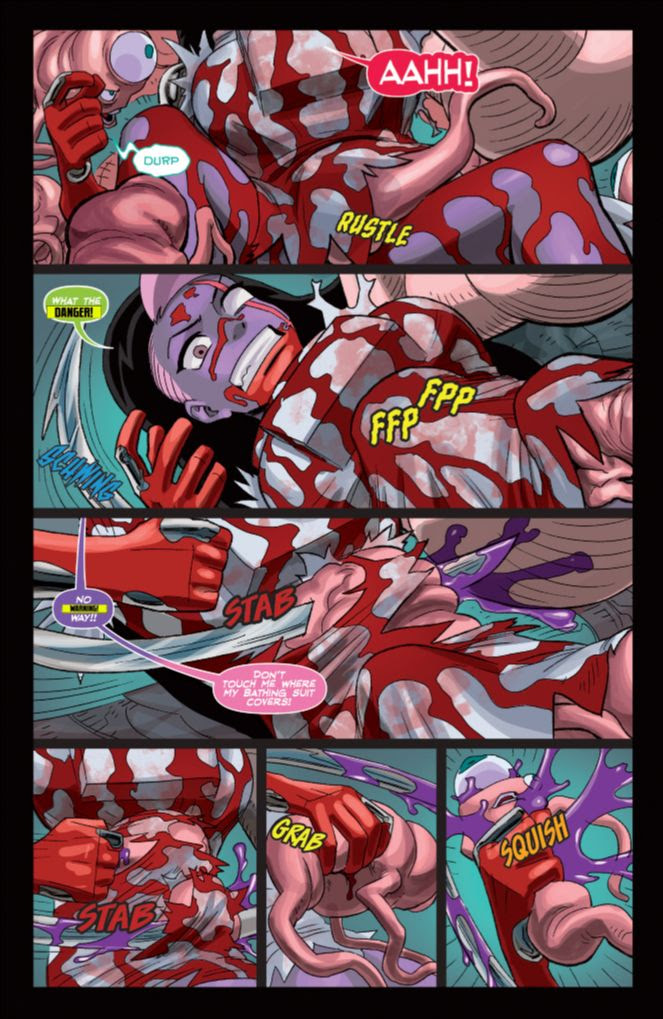 What people are saying about Amalgama: Space Zombie:
"This is off to a phenomenal start and if this is going to be the level and quality of storytelling then heck yeah ya bastiches I am here for the long-haul!" (Reading with a Flight Ring)
"I enjoyed every page I spent with Amalgama. Give this one a shot; you will definitely have a good time. " (Pastrami Nation)
Locked in a stalemate with the police, an unexpected loss sends Emily and the Bad Elvis Gang spiraling into chaos — but unfortunately, Emily's dysfunctional wedding party isn't going to take this lying down. Can this bride pull off one last escape, or will her worst secrets be unveiled?
Find out what fans are saying about GOING TO THE CHAPEL:

 "Every Wednesday I take a chance on a new title — and man oh man, did I hit the jackpot with Action Lab's GOING TO THE CHAPEL."
– Patton Oswalt (Justified, Veronica Mars)
 "Thick with melodrama and a plot straight out of a '90s action/thriller flick, [GOING TO THE CHAPEL] is an absurdly fun time." – Nerdist 
"Indeed a page-turner… GOING TO THE CHAPEL has it all. The story is gripping, the artwork is visually stimulating, and the narrative just oozes with style."
– AiPT.com 
"An explosive romantic heist story… I read the first issue and I am hooked."
– Forces of Geek 
"Going to the Chapel is a title that's out to crush expectations in every sense of the word… [writer David Pepose] has teamed with another fantastic artistic team that catches the attitude of the book and runs with it." – The Pullbox
Angel finds herself in Rome, Italy, and smack dab at the center of a necromancer conspiracy that will change everything she thought she knew about religion! Also, she discovers that her powers are beginning to manifest in strange and exciting ways. And not only is her power set growing–so are her companions as a new cast of characters also emerge in this thrilling new story arc!

Features 3 regular and risqué variants, including the special Rod Espinosa and Amalgama Cat Fight variants!!!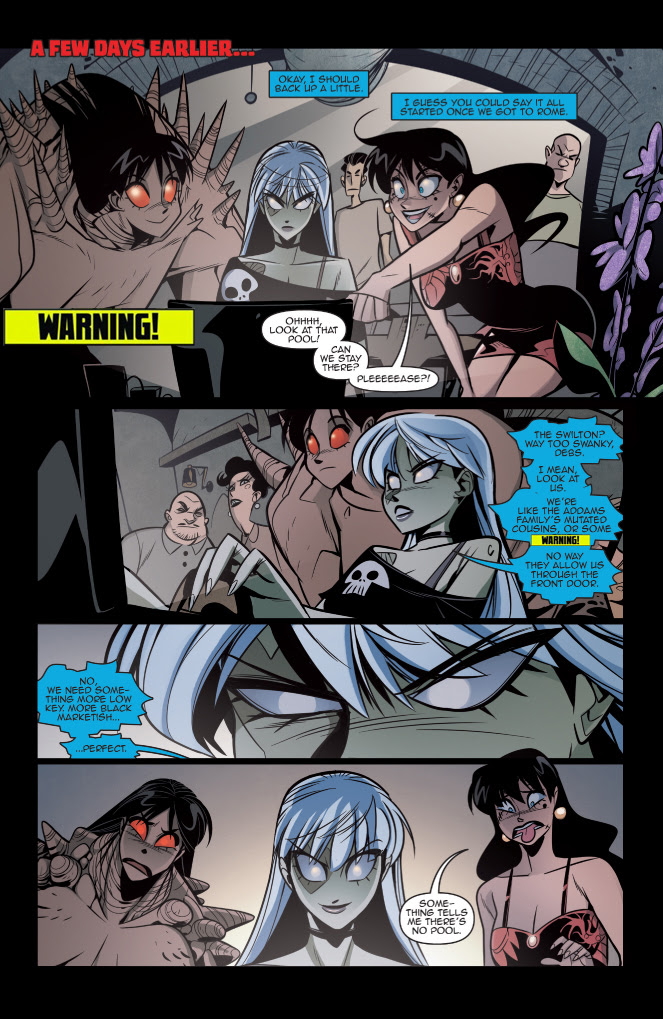 What people are saying about Zombie Tramp:
"Zombie Tramp is not resting on its laurels after sending Janey Belle off in the sunset. Angel Lynch has made a big splash, only in blood and guts, not water." (Horror DNA)
"With great art and a good story, Zombie Tramp is worth more than your time." (Soda and Telepaths)