ACTION LAB: DANGER ZONE COMICS IN STORES THIS WEEK New Releases for the week of May 29th, 2019
Amalgama may have reached Earth, but can she keep herself together – literally – long enough to get her revenge??

Mash-up of the popular Danger Doll Universe characters: Zombie Tramp, Vampblade, and DollFace!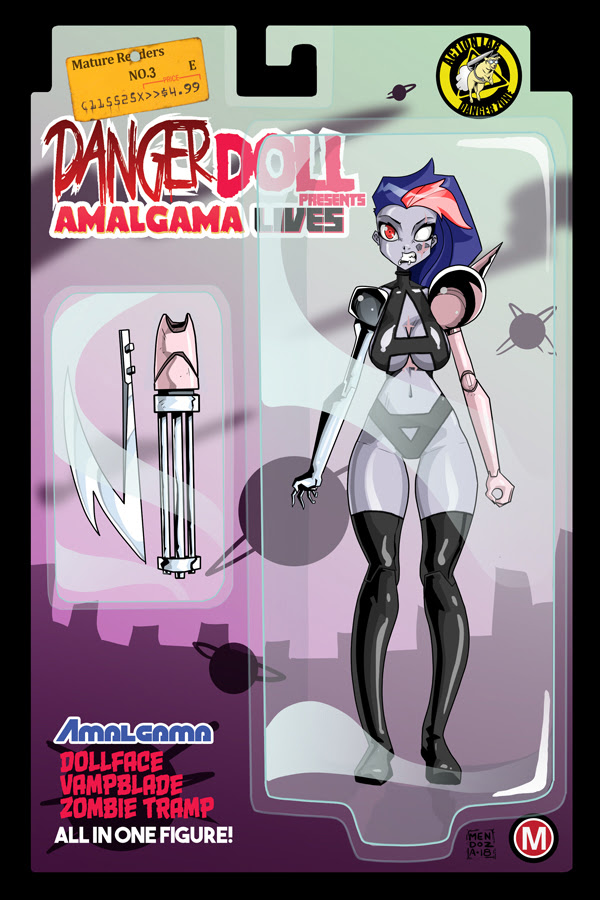 What reviewers are saying about Danger Doll Squad:
"This book is innovative, different and completely balls out to the walls fun. The story & plot development, pacing and the characterisation is top notch work and the interiors match it and together it provides the reader with this raucous good time!" (Reading with a Flight Ring)
"…as a spin-off, it supplements the main story quite well." (Soda & Telepaths)
"Danger Doll Squad hits all the right spots… a massive, hard 10/10"
(Tech Media Stash)
Captured and facing torture and death, Ionantha Hesperis must face her fears and protect the secrets of her people from the most dangerous human wizard who has arisen in 1000 years.  Engaging in a desperate game of mental cat and mouse with her captor, Ionantha finds an unexpected ally and must seek help from an unlikely source to save her own life and fulfill her mission for the Queen.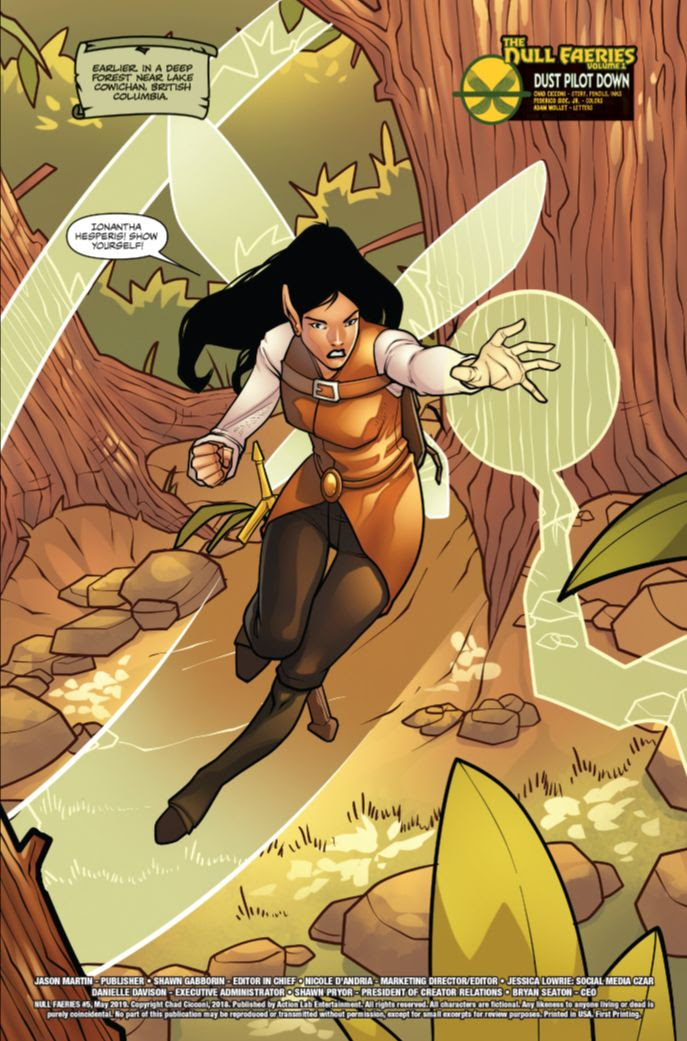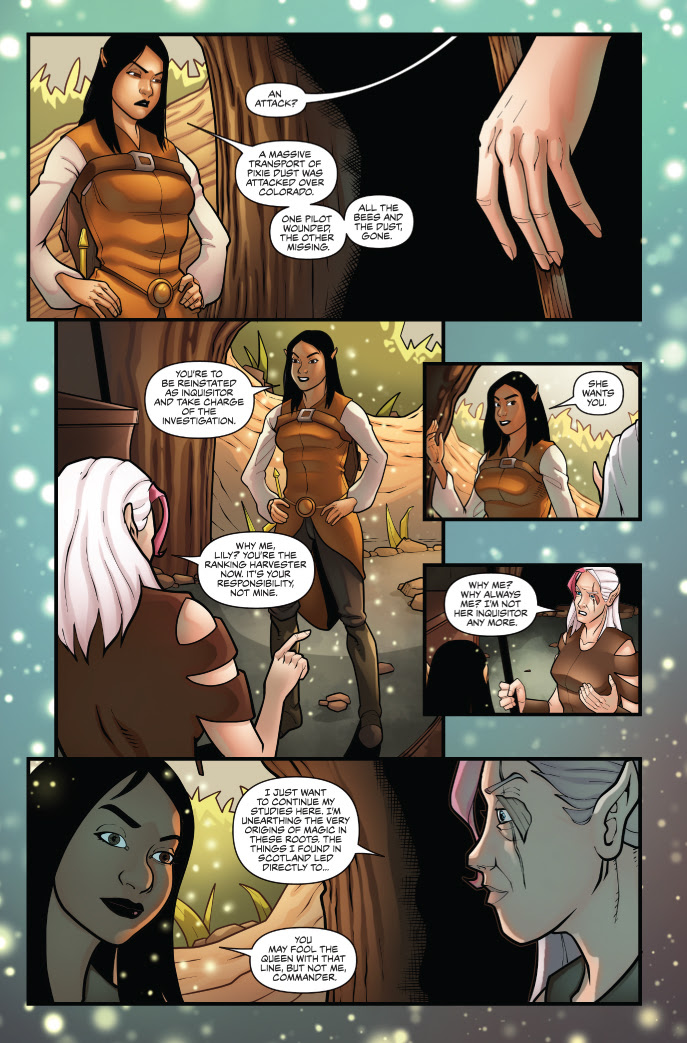 What people are saying about Null Faeries:
"This is a fantasy title that gives you everything you want." (Soda & Telepaths)
"This is a spectacular journey into a world we don't get to see often and Chad and company really have something special here." (Reading with a Flight Ring)
"…worth a read if you're looking for a new take on faeries." (Omnicomic)
The trial of Spencer and Locke starts now! After turning the city upside-down to stop Roach Riley, our hard-boiled heroes suddenly find themselves on the wrong side of the law — but what happens when Roach crashes their hearing with a sixty-ton tank?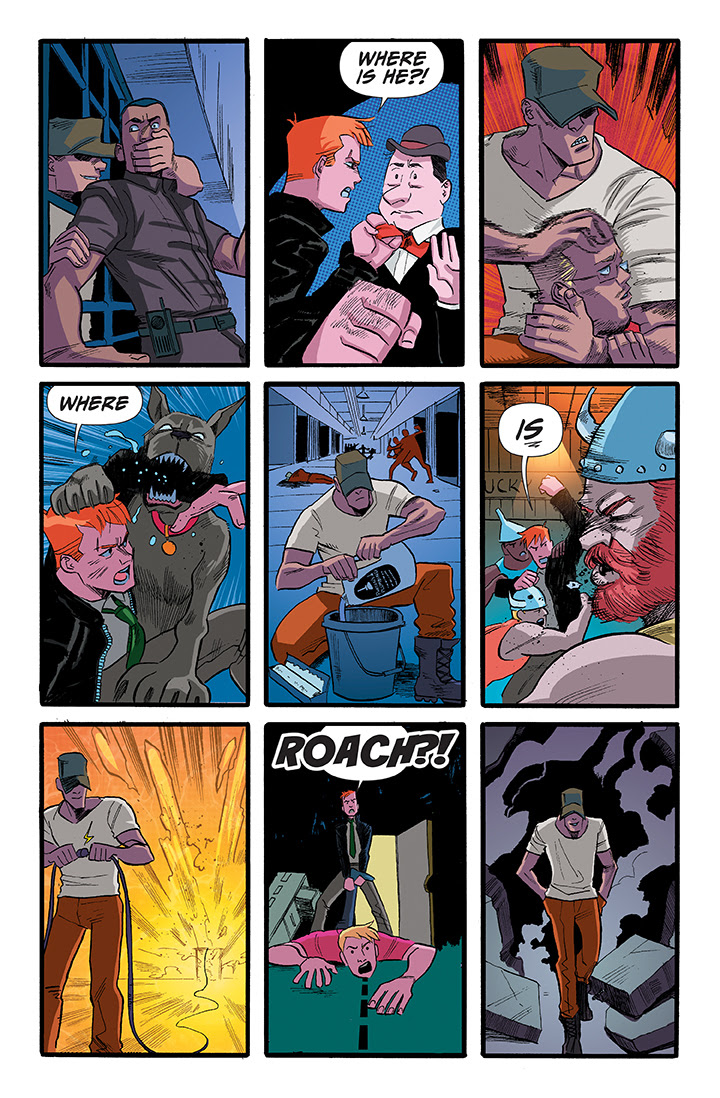 What comic professionals and fans are saying about SPENCER & LOCKE 2:
"….this issue opens up the world of Spencer & Locke more than any other before it." (Sirens of Sequentials)
"Every issue is action-packed and the storytelling is some of the most solid writing that I have ever seen." (On Comics Ground)
"Spencer & Locke 2 #2 takes the fan-favorite series to places its never gone before, and leaves you genuinely terrified for whatever is coming next."
(Monkeys Fighting Robots)
"What makes SPENCER & LOCKE very special is the subtlety and reverence of its homages. There's a nod and a wink to the entire comic book canon on every page, but these never overwhelm the gripping Towne-esque neo-noir at its core."
– Alex Paknadel (Friendo)
The critical favorite series returns with an all new volume! Chef Nate Willner's dinosaur hunts in an alternate dimension reignited his passion for cooking and turned his life around. But traveling through time and space for prehistoric meat has consequences he never imagined. He's damaged another universe, fractured the trust of the people he cares for most, and unleashed a flesh-hungry monster on his hometown. Can Nate and his friends put aside their differences long enough to save Blackfossil?

Featuring a "Bone to Pick" variant cover by Valentin Ramon (Z, D4VE)! Limited to 250 copies!

"A book that's honest and completely original – a true wild ride that's unlike anything else. I thoroughly enjoyed VORACIOUS, cover to cover."
-Michael Moreci, writer of Star Wars Adventures, Wasted Space and We Are Mayhem
What people are saying about Voracious:
"I highly, highly recommend this comic."
MARK WAID (Dr. Strange, Kingdom Come, Daredevil)

"A book that's honest and completely original – a true wild ride that's unlike anything else. I thoroughly enjoyed VORACIOUS, cover to cover."
MICHAEL MORECI (Star Wars Adventures, Wasted Space)

"If you're not familiar with the VORACIOUS series, you owe it to yourself to check it out! It's beautifully written and drawn, high-concept sci-fi."
ED LUCE (Wuvable Oaf)

"Voracious is the breath of fresh air I have been looking for in comics. Its uniqueness makes it stand out among an ocean of comics this industry has become." (Rick Mendoza, Geekadores)
"Markisan Naso and Jason Muhr have created a story that has reminded me of why I love comics. A series you absolutely need to read." (Alex K. Cossa, Graphic Policy)
""The book is cleverly written by Markisan and Jason delivers such a complete visual feast for the eyes. 10/10! Please do not miss your chance to catch this amazing book." (Stacy Lott, Tech Media Stash)
The battle rages on between Angel, the new Zombie Tramp, and Tatiana, the human trafficker who had a hand in making her. But as Angel faces off with a horde of Tataiana's zombie mutants, an exit strategy reveals itself!

Features 3 regular and risqué variants, from fan favorite series artists!!
Retailer exclusive covers are available, please contact bseaton@actionlabcomics.com.
What people are saying about Zombie Tramp:
"Zombie Tramp is not resting on its laurels after sending Janey Belle off in the sunset. Angel Lynch has made a big splash, only in blood and guts, not water." (Horror DNA)
"It's a hit for a reason and anyone out of the loop best find a way in."
(Comic Crusaders)
"What a glorious time to be an adult and into comic books. These mature titles continue to impress me with not only their unique story telling but with the stunning artwork." (Tech Media Stash)