ACTION LAB: DANGER ZONE COMICS IN STORES THIS WEEK New Releases for the week of June 12th, 2019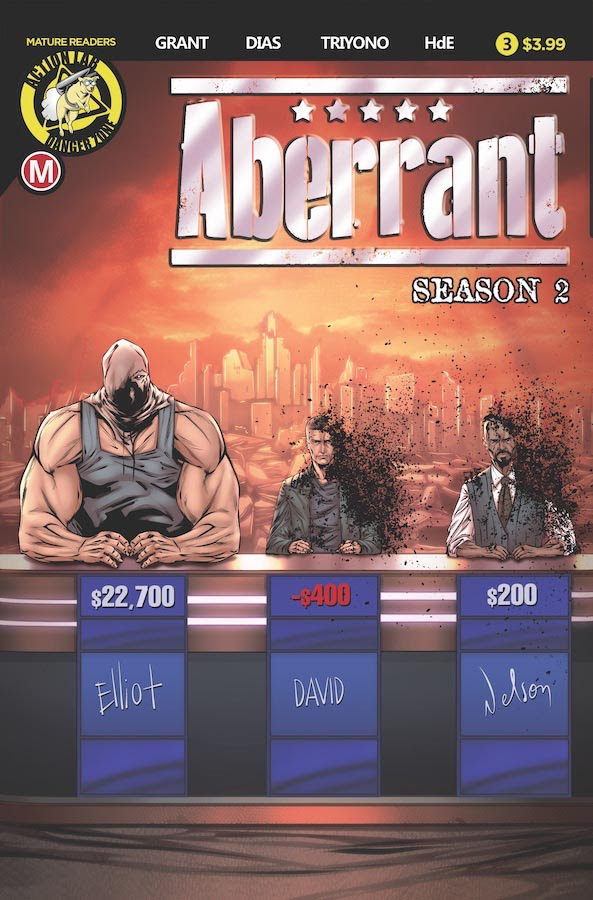 ***Same artists for both the regular and the Playing with the Boys/TOP GUN variant covers.

CHAPTER 3: FINAL JEOPARDY. A crisis of conscience, a snake in the grass, and a Jacob's Ladder scenario… As Nelson Little makes a bold political play to pull David and Cordrey from both literal and proverbial fires, his closest confidant moves to usurp him. A dying Rook imagines himself as a contestant on a delightfully twisted autobiographical proxy for a popular TV quiz show. Oh, yeah… and we finally meet the guy behind the guy behind the Article 13 guy…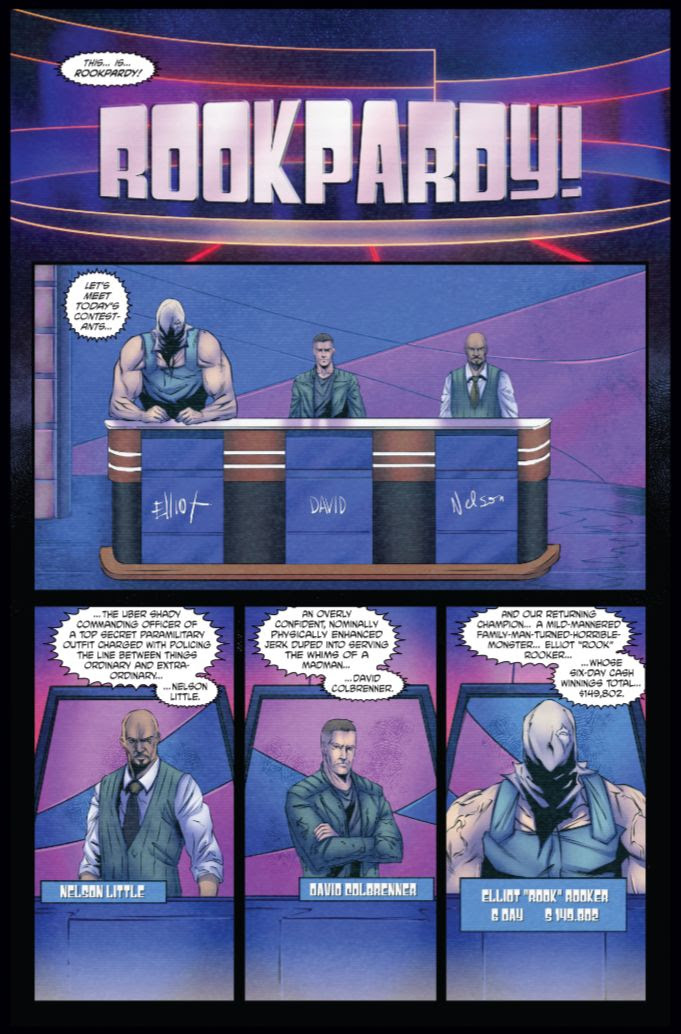 What people are saying about Aberrant Season 2:
"I love the way that Rylend manages to keep this story moving forward while providing such stellar characterisation."
(Reading with a Flight Ring)
"…an intense, near-cinematic reading experience that incites excitement and inspires interest for issues to come. " (The Brazen Bull)
"Packed with action, character development and visceral artwork, Aberrant is most definitely one to watch." (Big Comic Page)
***Same artists for both the regular and variant covers.

CHAPTER 1: THE CURE. A wholly original and delightfully twisted deconstruction of the superhero genre by Hollywood screenwriter/Aberrant-scribe Rylend Grant. Liard Mason, a disgraced former superhero, is diagnosed with terminal cancer, brought on by years of using his powers. Defending what he has deemed an ungrateful and ultimately unworthy city is literally killing him. With just months to live and a legacy hanging in the balance, Mason launches a violent and misguided Death Wish-like campaign to purge the city of supervillains before he dies.
What people are saying about Banjax:
" This book instantly sucks you into an intriguing drama of self-reflection of super-powered individuals. " (PopCultHq)
In this stunning climax to her adventure, Ionantha Hesperis, Inquisitor to the faerie queen, must seek aid from her mortal enemy in order to escape captivity and defeat the first human wizard in a millennium — a dangerous man who has learned the secret of fey magic in the most dreadful way imaginable. With the very existence of the faerie realm at stake, Ionantha has only her wits and her will as weapons as she faces her dreadful foe. The series reaches a blazing crescendo in this satisfying ultimate issue.
What people are saying about Null Faeries:
"Writer (and illustrator) Chad Cicconi does a superb job with the tempo of Null Faeries. This comic book feels fast-paced but never rushed."
(Geek Native)
"This is a fantasy title that gives you everything you want."
(Soda & Telepaths)
"…worth a read if you're looking for a new take on faeries." (Omnicomic)
Hovering between life and death, Spencer and Locke must make the ultimate choice as they journey across a terrifying and otherworldly battlefield. Meanwhile, Roach Riley aims to paint the town red — that is, unless an unexpected hero has something to say about it!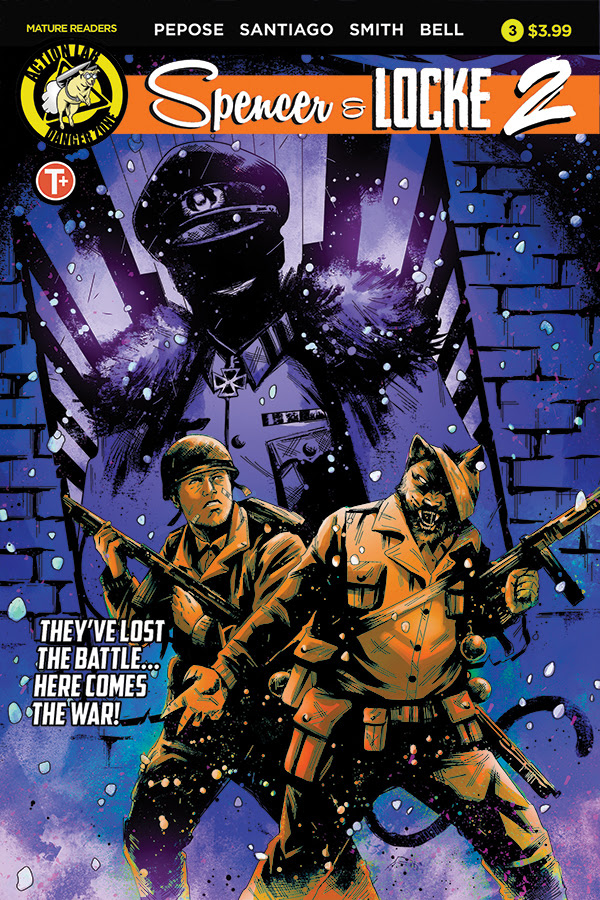 What comic professionals and fans are saying about
SPENCER & LOCKE 2:
"A little twisted, a little sick and all kinds of high octane balls to the walls violence make this one of those series that you don't want to put down!"(Reading with a Flight Ring)
"Overall, 'Spencer and Locke' is one of the most enjoyable and daring comics to hit shelves in a long time, and volume 2 is shaping up to be just as engaging as volume 1." (Outright Geekery)
"What makes SPENCER & LOCKE very special is the subtlety and reverence of its homages. There's a nod and a wink to the entire comic book canon on every page, but these never overwhelm the gripping Towne-esque neo-noir at its core."
– Alex Paknadel (Friendo)
Detectives Gus Horncrasher and Owen Talonburg have been partners on the CCPD for a long time. Over the years they've grappled with many lowlifes and criminals, but they've never had to face off against each other. Until now…

Featuring a "Hot Pursuit" variant cover by Louie Joyce (Past the Last Mountain, Astral)! Limited to 250 copies!

"i was turned on to this book a few months ago and honestly was blown away…"
– Jim Lawson (TMNT, Box City Wallops, Dragonfly)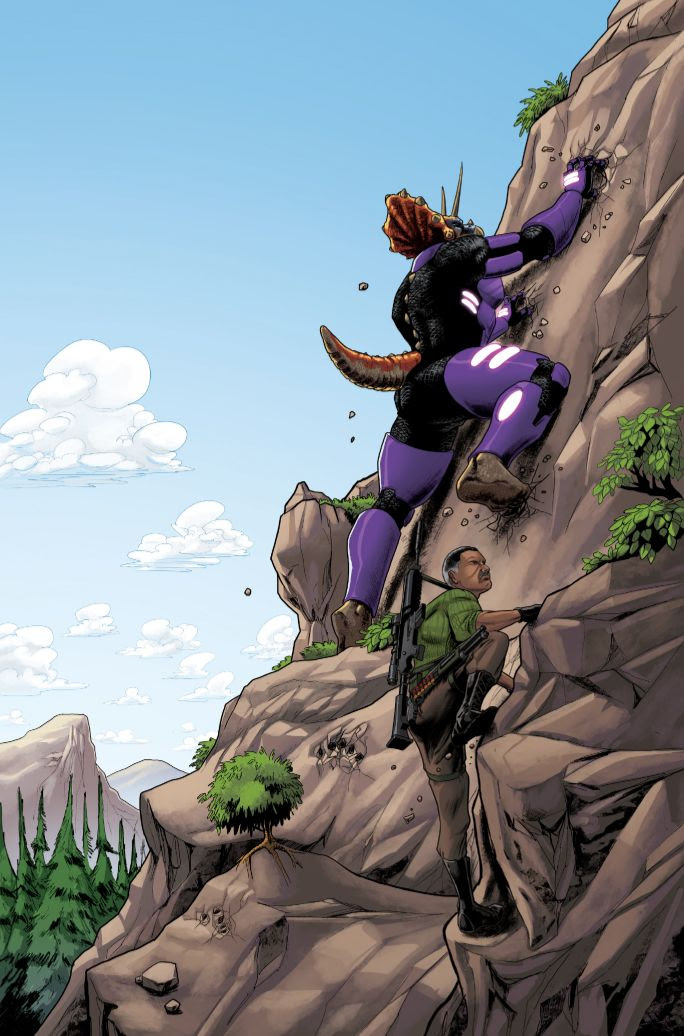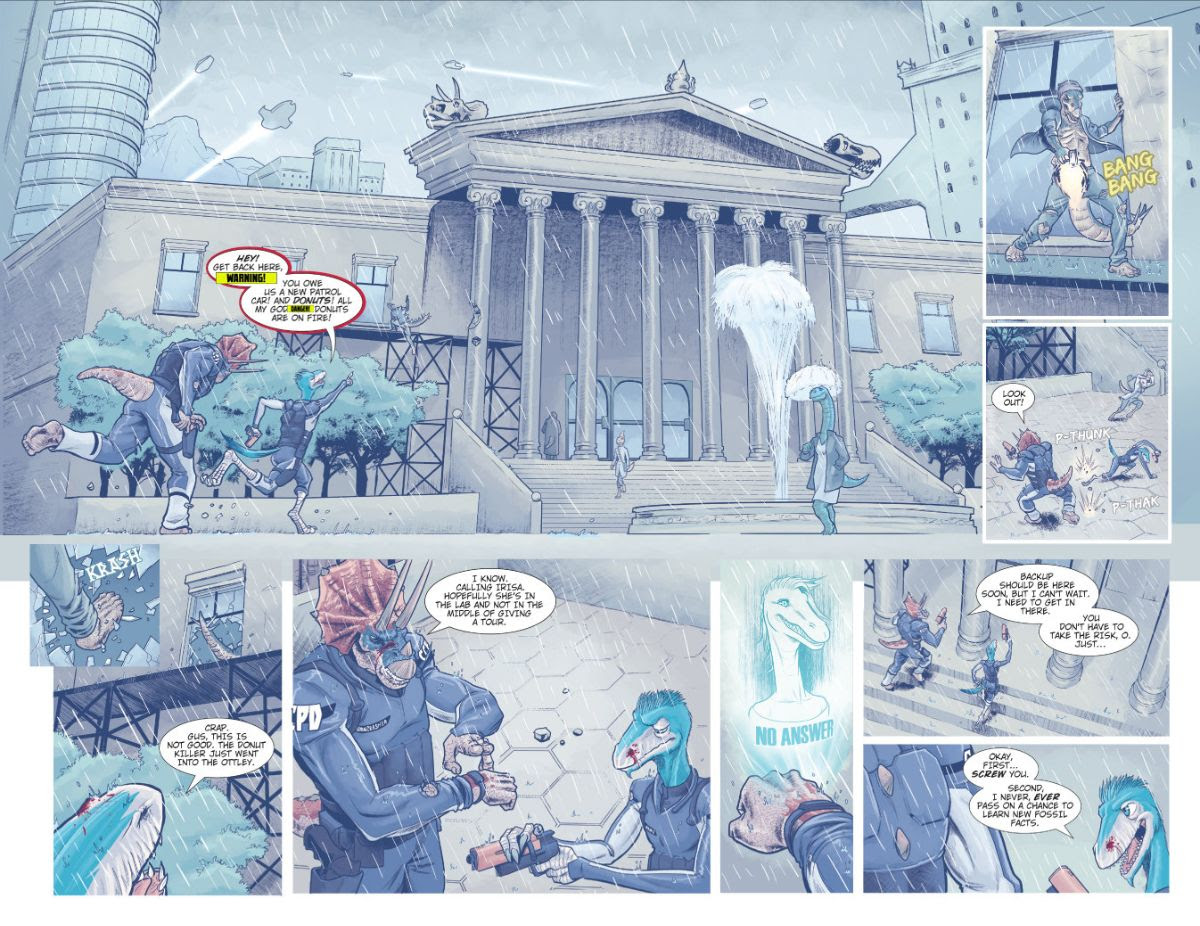 What people are saying about Voracious:
"I highly, highly recommend this comic."
– Mark Waid (Dr. Strange, Kingdom Come, Daredevil)

"A book that's honest and completely original – a true wild ride that's unlike anything else. I thoroughly enjoyed VORACIOUS, cover to cover."
– Michael Moreci (Star Wars Adventures, Wasted Space)

"The imagination and creativity that we see just takes this book to a different level in how we enjoy it." (Reading with a Flight Ring)
"Markisan Naso and Jason Muhr have created a story that has reminded me of why I love comics. A series you absolutely need to read." (Alex K. Cossa, Graphic Policy)