ACTION LAB: DANGER ZONE COMICS IN STORES THIS WEEK New Releases for the week of August 14, 2019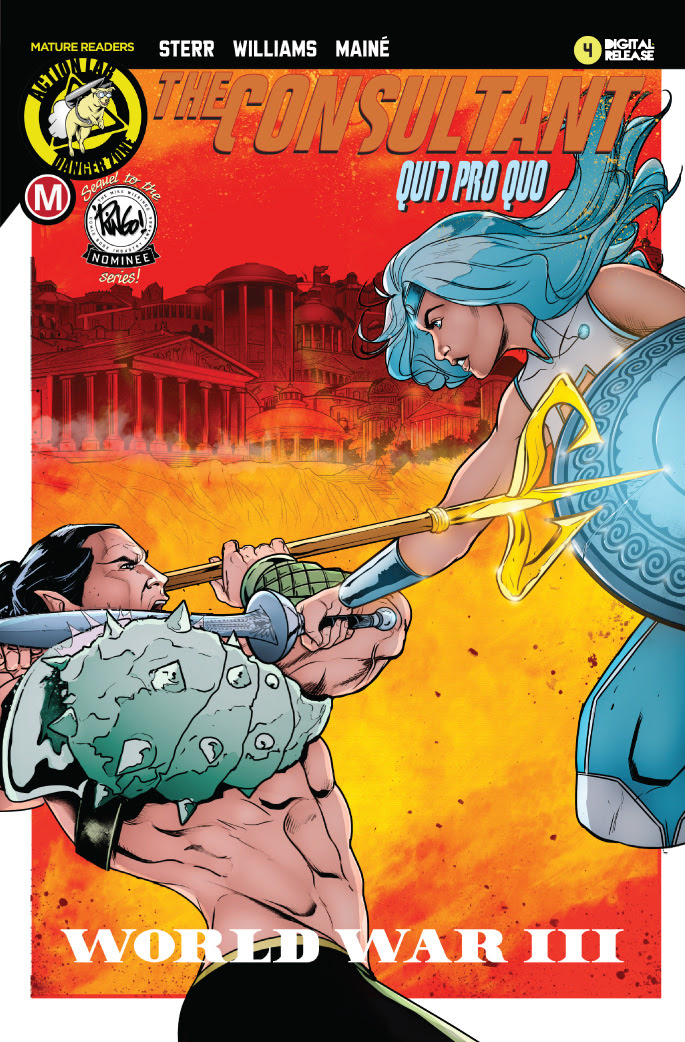 The end is nigh! As Tiburon and Amazonia battle to the death, Marcus and Russell engage their own respective endgames. Don't miss the exciting conclusion to The Consultant: Quid Pro Quo!
What people are saying about The Consultant:
"The comic is entertaining and exactly what I was hoping for, so this is one where I'm coming back for more…" (Graphic Policy)
"It's a great premise and the way we are introduced to this is utterly fantastic!"
(Reading with a Flight Ring)
Continuing the Ringo Award-nominated series, SPENCER & LOCKE 2 pits burned-out Detective Locke and his imaginary panther Spencer against their deadliest foe yet — Roach Riley, a scarred former soldier transformed into an acolyte of violence and terror. Outgunned and outmatched, can Spencer and Locke overcome their inner demons to stop this madman's rampage? Or will their partnership become the latest casualty on Roach's hit list?
What fans are saying about SPENCER & LOCKE 2:
"A fever dream of nostalgia and noir… an original voice from one of comics' most unique writers." – Bryan Edward Hill (Detective Comics)

"More than just a clever satire… the SPENCER & LOCKE formula retains its appeal thanks to an even more ambitious sequel." (IGN)

"Utterly compelling… SPENCER & LOCKE isn't quite like anything else out there, and that's more than a compliment." (ComicBook.com)

"Nothing short of brilliant… the entire creative team is trailblazing new territory in the noir genre." (Multiversity Comics)

"Sensational… a roller coaster ride of action and drama that will leave you waiting breathlessly for the next issue." (Major Spoilers)